You may wish to request to add an additional property to your Keyholding Company portfolio. Below is a guide on how to do this. Should you need further assistance please don't hesitate to contact us.
Log in to the client platform, the link can be found HERE.
In the menu on the left hand side expand the 'Properties' section and you should see an option for 'Add new property'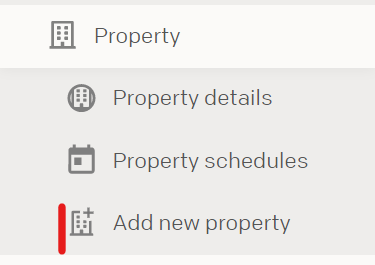 Once you've clicked on 'Add new property' a form will open up, you will need to complete each required field before you can submit the form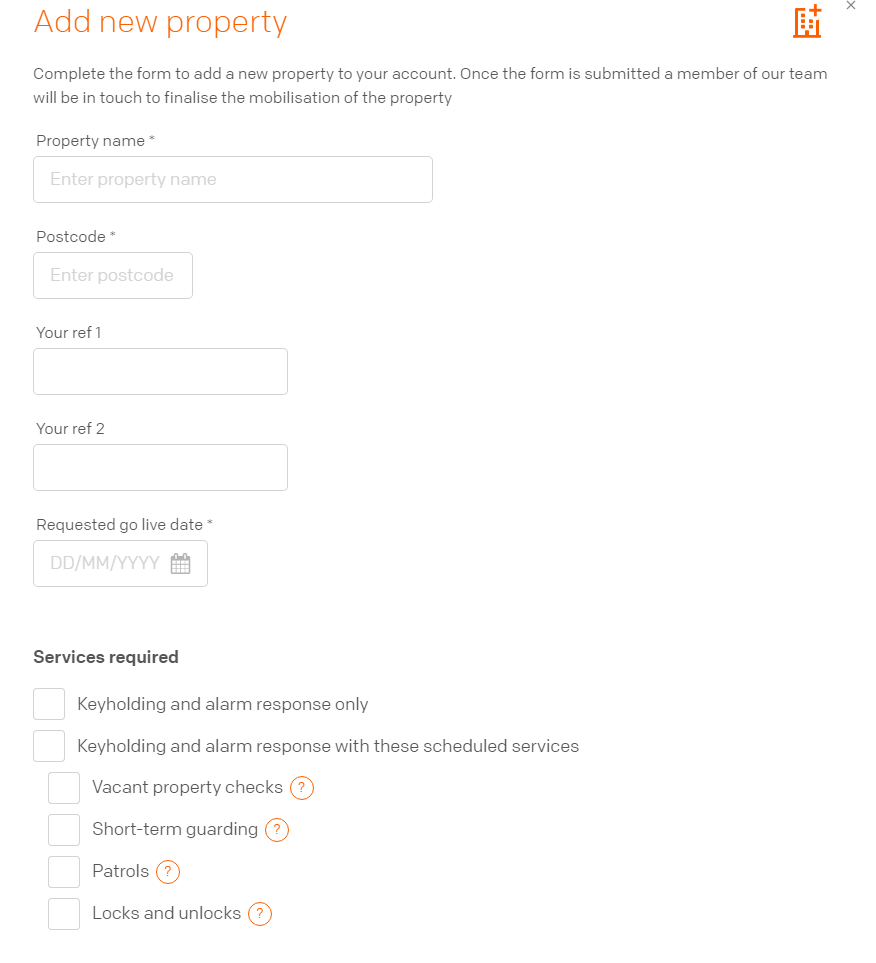 Your property name is the description of the property we will hold keys for and will appear on your Contract agreement i.e. The Keyholding Company HQ, Farringdon. You can also add a quick reference in the Your Ref 1 and Your Ref 2 fields which can be used on POs and invoices.
Select which services you require on the property, you can select multiple options and at least one service must be selected. Please note; All sites will have key holding and Alarm response included as standard, but you can select one or more additional scheduled services you would like to regularly occur at your property. You can always add services later or alternatively, you can request these services on an ad hoc basis.
Next under 'Property Information you will need to enter your current security procedures in order for us to facilitate any emergency callouts. You will need to enter things like door codes, gate codes, and any alarm system information such as how to activate/deactivate the alarm and contact numbers.
Finally add any emergency contacts and job report recipients into the final two fields. Emergency contacts will be used in the event of an alarm call or should we need to speak to anyone urgently. The job report recipient(s) will receive any automatically generated job reports once a job has been completed against the property.
Once the form has been submitted this will go over to our Senior Operations team, they will start to make the necessary arrangements to bring your new property onboard and will be in contact if any further information is required and to book a site survey.